Efficient Small Office and Home network protection
Today's home networks do double-duty as they are used both for personal and business needs. Home users often have multiple devices simultaneously connected to the Internet that requires protection from various types of threats. And cybercriminals know that many small office and home networks have minimal security protection.
Small office and home network security requires a product that offers the same sophisticated, always-on threat protection that businesses require. Ugunssiena's U21 appliance provides home users with the complete threat protection they need to safeguard all of their PCs and mobile devices.
Do not compromise security for performance
A common problem SOHO users face when it comes to deploying robust protections is performance. Most often, vendor bandwidth claims fall short when put to the real-world test. It results in degraded Internet speeds and leads to the reduction of security level or disabling security services altogether, to compensate for the lack of performance.
The Ugunssiena U21 solution provides security without the performance degradation witnessed by users of many other firewall solutions. This allows for U21 appliance users to use full Internet performance and deploy the reliable protection.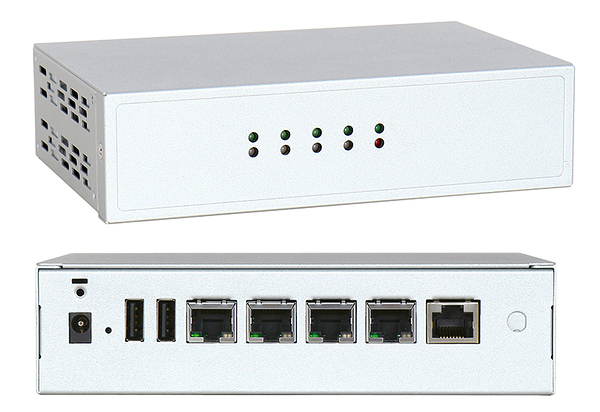 Product overview:
Up to 8GB DDR3L SO-DIMM
4 x GbE ports
1 x SATA
Intel QuickA Technology
Rack mount option available Low
WiFi as an option
Feature Detailed Description:
CPU Board
Intel® Atom™ C2358 SoC processor
System Memory
1 DDR3/L 1333MHz SO-DIMM up to 8GB
VPN speed using SHA-1 hash algorithm and AES256 encryption
Ethernet Port
Storage Device
1xSATA connector for SATA DOM & Micro SD Socket
Serial Port
One front access RJ45 for system console
LEDS
Power State, Storage Status, Ethernet Status, Ethernet Speed
USB
Dual USB2.0, front access
Power
Dimension
W:165mm x D:105.5mm x H: 43mm